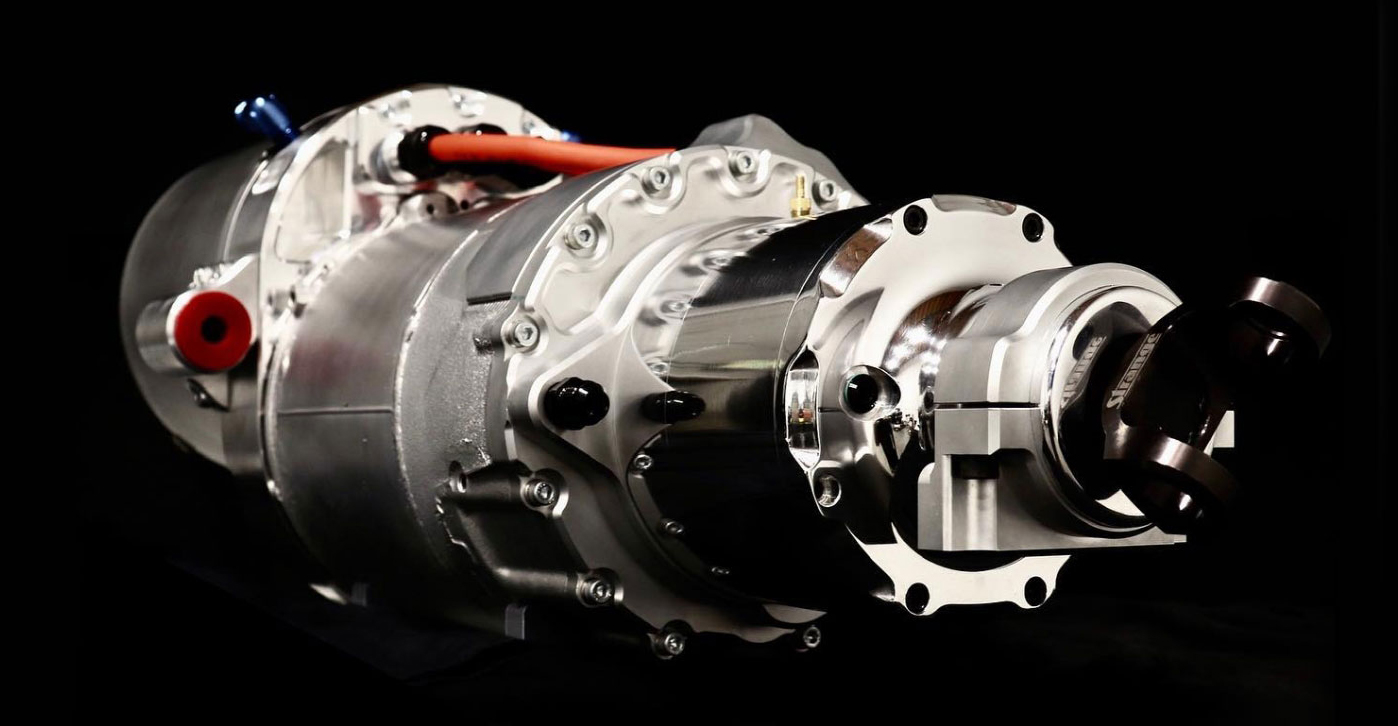 Marker 1
Rated Power: Up to 450 kW
Marker 2
Torque: 900+ [lb-ft] at the yoke
Marker 3
RPM: 16000 Max
Marker 4
Current: 1250 Amps
Input Voltage: 275-400 Volts
Marker 5
Length: 43"
Width: 13.5" 
Height: 15"  
Weight: 300 Lbs
Revolt Systems has been a standout player in the aftermarket electric vehicle (EV) sector, pioneering technological advancements that are reshaping how conventional vehicles can be converted into electric ones. Our innovative retrofit solutions offer a second life to internal combustion engine (ICE) vehicles.
We have excelled in developing retrofit kits that seamlessly integrate electric drivetrains into various vehicle models, making the transition to EVs easier than ever before. Our advancements in powertrain conversions ensure that retrofitted EVs not only deliver impressive performance but also maintain a high level of reliability and safety.
At the core of our motor setup we use a Tesla Model S Performace Drive Unit. These cores are rebuilt and reconfigured for a longitudinal installation to make the conversion process as simple as possible. Our motors are not just powerful, they are a jewel that you can proudly display under the hood or your hot rod.
Rated Power: Up to 450 kW

Torque: 900+ [Lb-Ft] At The Yoke

Input Voltage: 275-400 Volts