Veteran LSR Car Little Giant Raises the US National Electric Car Speed Record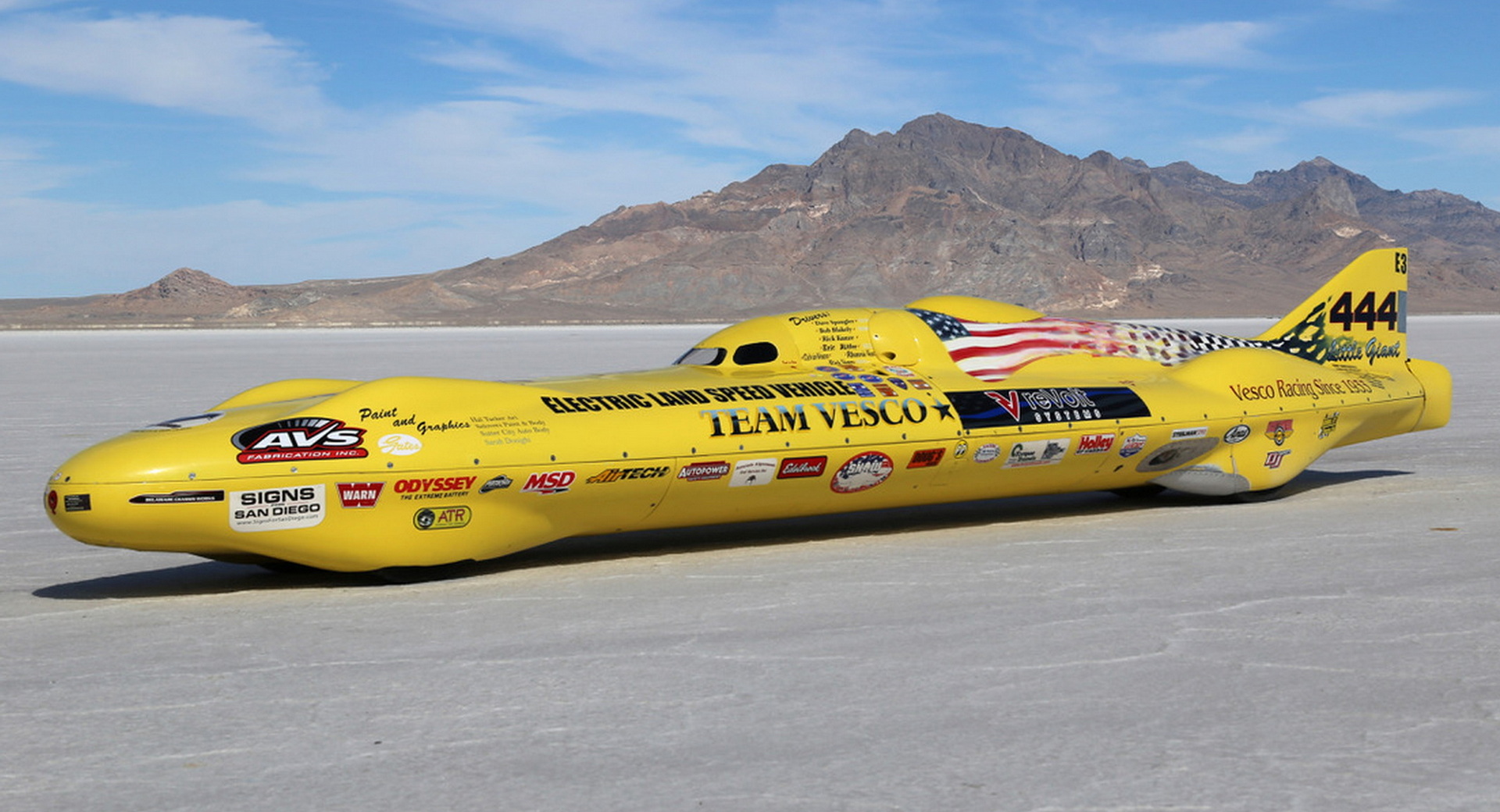 Peter Lobner, 2 November 2021
In 2016, I wrote about Ohio State University's Venturi Buckeye Bullet-3 (VBB-3) all-electric, four wheel drive land speed record (LSR) car, which set an FIA (Federation Internationale de l'Automobile) world electric vehicle two-way land-speed record (Category A Group VIII Class 8) at an average speed of 341.4 mph (549 kph) on 19 September 2016. (https://lynceans.org/all-posts/vbb-3-the-worlds-most-powerful-electric-car-will-challenge-the-land-speed-record-in-2016/)
That FIA two-way world speed record still stands, but on 1 October 2021, the Team Vesco 444 reVolt Systems streamliner, Little Giant, set a faster US national electric vehicle Class E3 record at 353.870 mph (569.499 kph) driven by Eric Ritter.  This is a US national record because the team was not able to recharge to Little Giant's batteries fast enough to enable it to make the return runs within the 60 minute time limit set by the FIA for world records. The highest recorded speed of the Little Giant on the four runs was 357.0 mph (574.5 kph).
You can watch a short video of the 1 October 2021 speed run from the driver's perspective here:  https://www.youtube.com/watch?v=cji50zWnxjE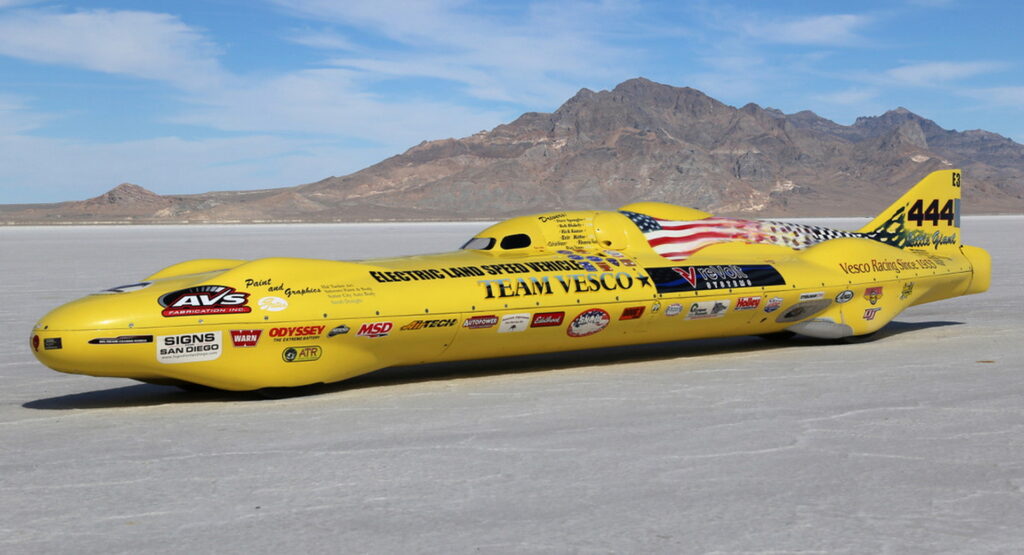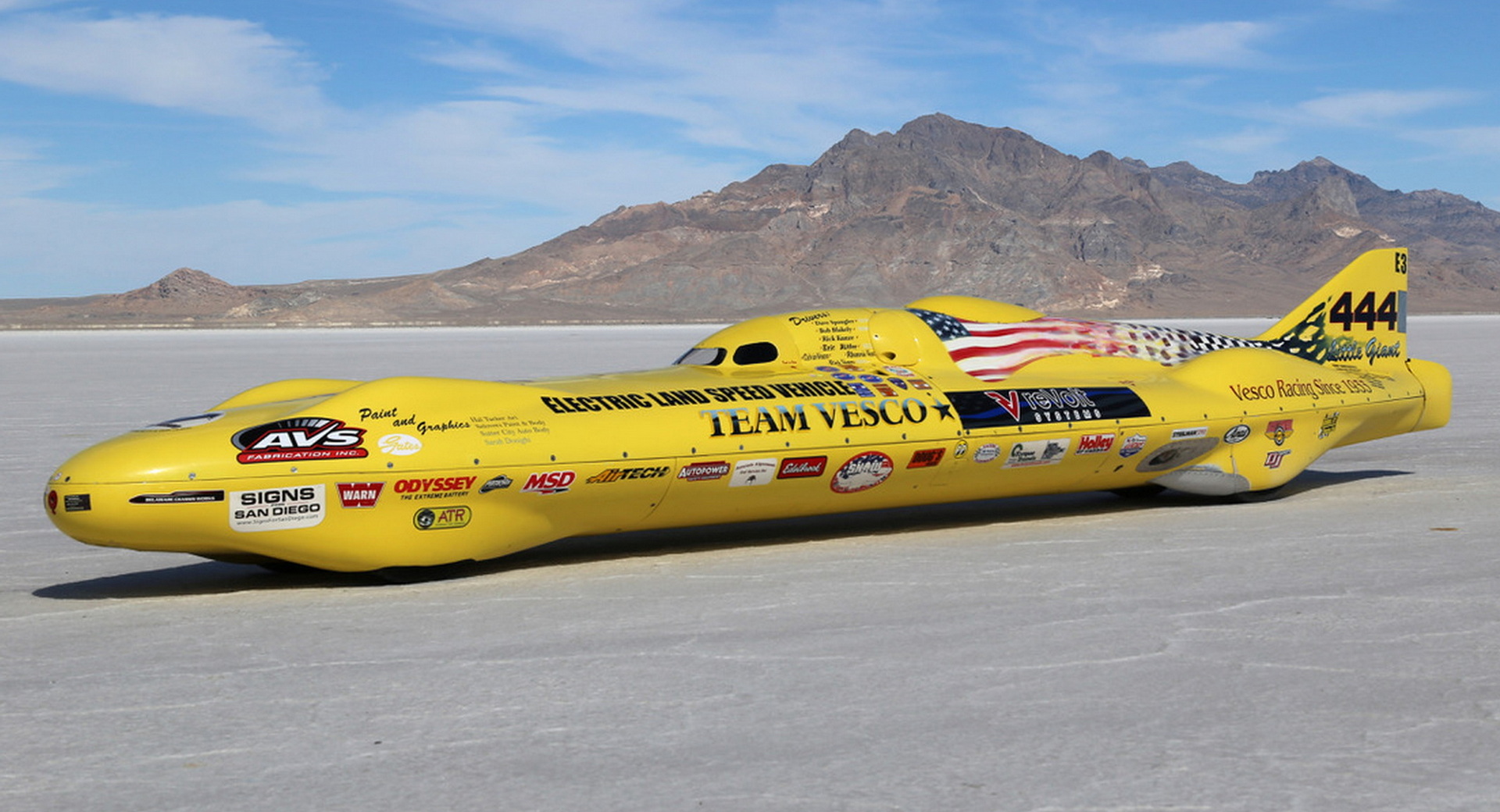 The Little Giant was powered by two highly modified Tesla electric motors and 1,152 prismatic (not cylindrical) lithium-ion battery cells.  Engine power and battery rating were not revealed.  As a point of comparison, the VBB-3's battery was rated at 2 MW.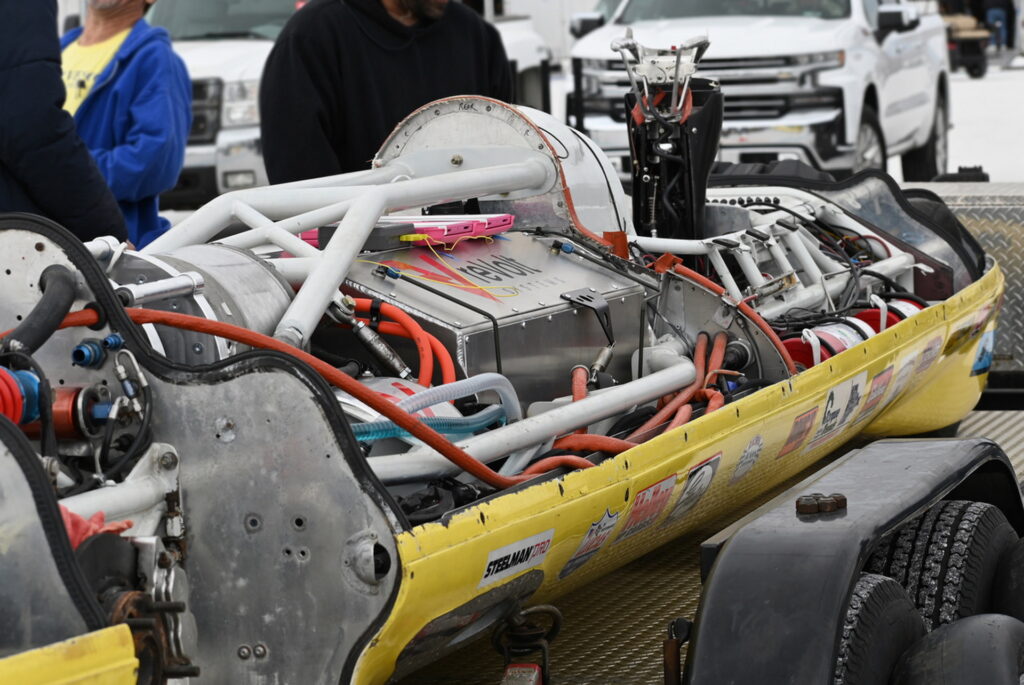 Little Giant is a veteran streamliner that made its debut at the 1957 Bonneville Speed Week, where it reached a speed of 169 mph and received the "Best Engineered Car of the Year" award.  Over the years, it has been rebuilt several times.  Through 2020, Little Giant was powered by a variety of piston engines. You'll find more history on this car here: https://www.teamvesco.com/history.html
Well done to the Team Vesco 444 reVolt Systems efforts to raise the electric car land speed record!
Reposted from The Lyncean Group of San Diego